Flensunger Hof 2018 (en)
Dear brethren and sisters, young people and children.
All brethren and sisters, young people and children are invited to join us, God willing, from the
28th of July to the 3th of August 2018
in the delightful holiday village Flensunger Hof for a week of family bible study, activity and fellowship.
From far and wide but also from around the corner, we can gather with like-minded family and friends to listen to the Word, and each other and thereby to  encourage one another on the road that leads to his kingdom.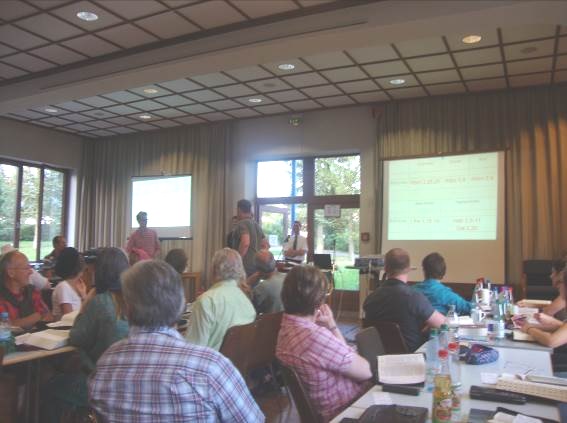 The day typically starts off with a "thought" for all ages, followed by the morning session with Sunday school in parallel. Afternoon crafts, sport and group activities are popular. The youth special session followed by the evening session rounded off with tea and more opportunity to enjoy fellowship fills the day!
Most bedrooms in the complex are en-suite.
General accommodation information is available here: www.flensungerhof.de.
Because of the rising cost of living, all brethren and sisters are encouraged to give donations to  help make participation more affordable for families with children and brethren and sisters from less privileged situations.
Donations should be transferred with the remark "Spende Flensunger Hof 2018" to:
Christadelphian-Gemeinde Esslingen
Postbank Stuttgart (Sort Code 600 100 70)
Account No.: 638 03 702
IBAN:   DE07 6001 0070 0063 8037 02
BIC:   PBNKDEFF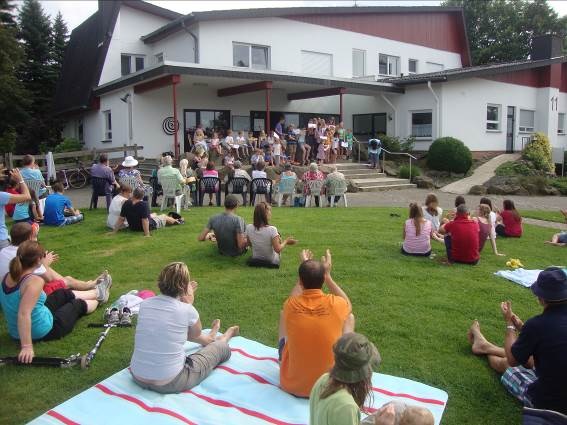 Studies
Brother Mike Jenner (Rugby, GB): "The Hope of Israel"
Brother Chris Sales (Collingwood, CA): "God´s Righteousness and Your Salvation"
Costs
Category

Booking fees

Adults


€ 320,-

Young people (17-19)


€ 235,-

Children (3-16)

with own parents


Children (0-2)
The booking form is available here.
Registration: Please fill in the form, sign it and send it back to us. We are happy to receive a hard copy or a scanned version.
Please don't forget your email address so we can update you on last minute information.